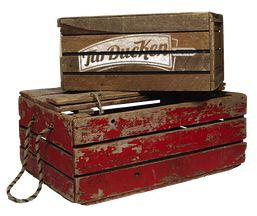 Shipping Policy
Please Read Before Ordering
** ALL ORDERS PLACED AFTER 12PM DECEMBER 22, 2014 WILL NOT SHIP UNTIL DECEMBER 29, 2014 **
** PLEASE NOTE OUR HOLIDAY SHIPPING POLICIES **

CHRISTMAS
All orders placed after 12pm (noon) CST (Central Standard Time) on Wednesday, December 17th, 2014 thru 12p.m. (noon) CST Friday, December 19th, 2014 must be shipped FedEx Priority Overnight. Standard shipping rates will go back into affect after 12 p.m. (noon) CST on Friday, December 26th, 2014. Due to unavoidable shipping delays during the Christmas holiday, orders received from 12p.m. CST on Monday, December 22nd, 2014 thru Friday, December 26th, 2014 WILL NOT SHIP until Monday, December 29th, 2014.
** GROUND SHIPPING POLICY **
Ground shipping will not be available November 18th, 2014 through Noon November 24th, 2014. All ground shipping orders placed after 2 p.m. CST (Central Standard Time) on Tuesdays will not ship until the following Monday. This avoids unneccesary time spent in warehouses on weekends, allowing us to provide the freshest products possible. 
** WE DO NOT CURRENTLY OFFER FREE OR 2-DAY FLAT RATE SHIPPING TO ALASKA OR HAWAII **
If you would like to order a TurDucKen and have it shipped to Alaska or Hawaii, please contact us and a TurDucKen.com representative will assist you with your order.
We have implemented this shipping policy to insure that you receive the freshest product possible.
 ** THANK YOU FOR YOUR UNDERSTANDING AND YOUR ORDERS ** 
 -TurDucKen.com - Lake Charles, Louisiana