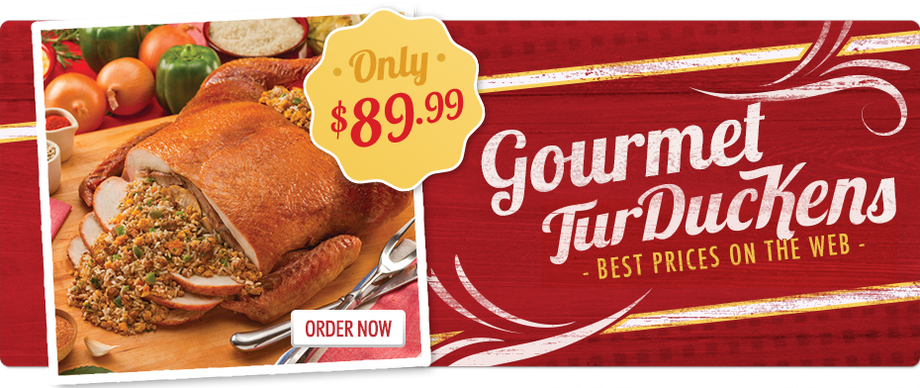 Welcome to TurDucKen.com, home of the famous stuffed TurDucKen! TurDucKen.com offers stuffed TurDucKens in 6 gourmet flavors. Each of our delicious stuffed birds is deboned, then stuffed with one of our savory stuffing recipes.
Our TurDucKens put the flavors of Louisiana on your family's dinner table. At TurDucKen.com, we're commited to bringing you the best TurDucKen prices on the web ($89.99), delivered straight to your door with FREE GROUND SHIPPING anywhere in the USA *Excluding Alaska and Hawaii
 Pick your flavor, then grab a TurDucKen and go!